QUEN attended the CHINA-RUSSIA Commodity Fair
QUEN company attended the China Commodity Fair in Moscow , Russia with our
Russian distributor for the QUEN intelligent shoe cover dispenser.
The product was popular during the expo. Visitors were surprised to see such amazing
product.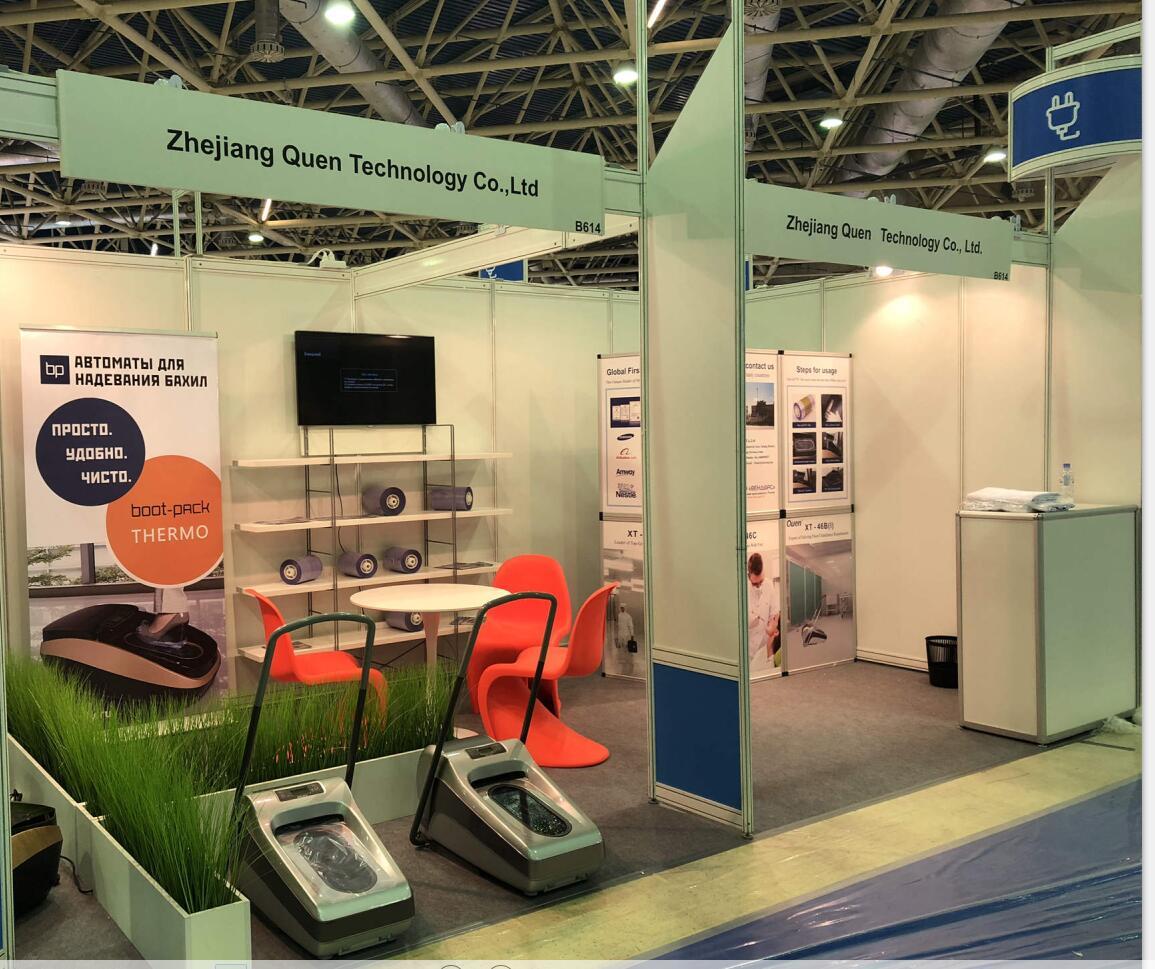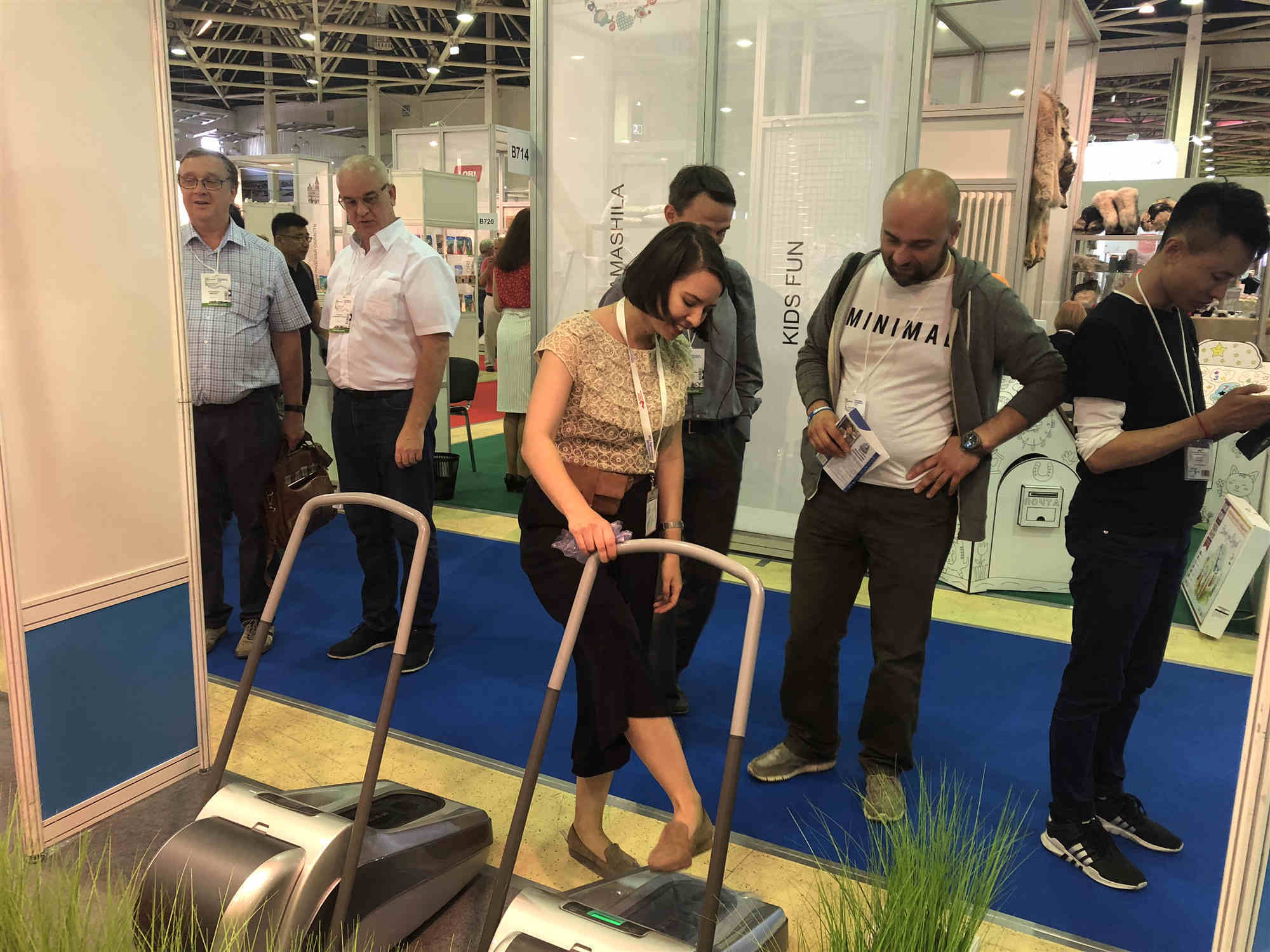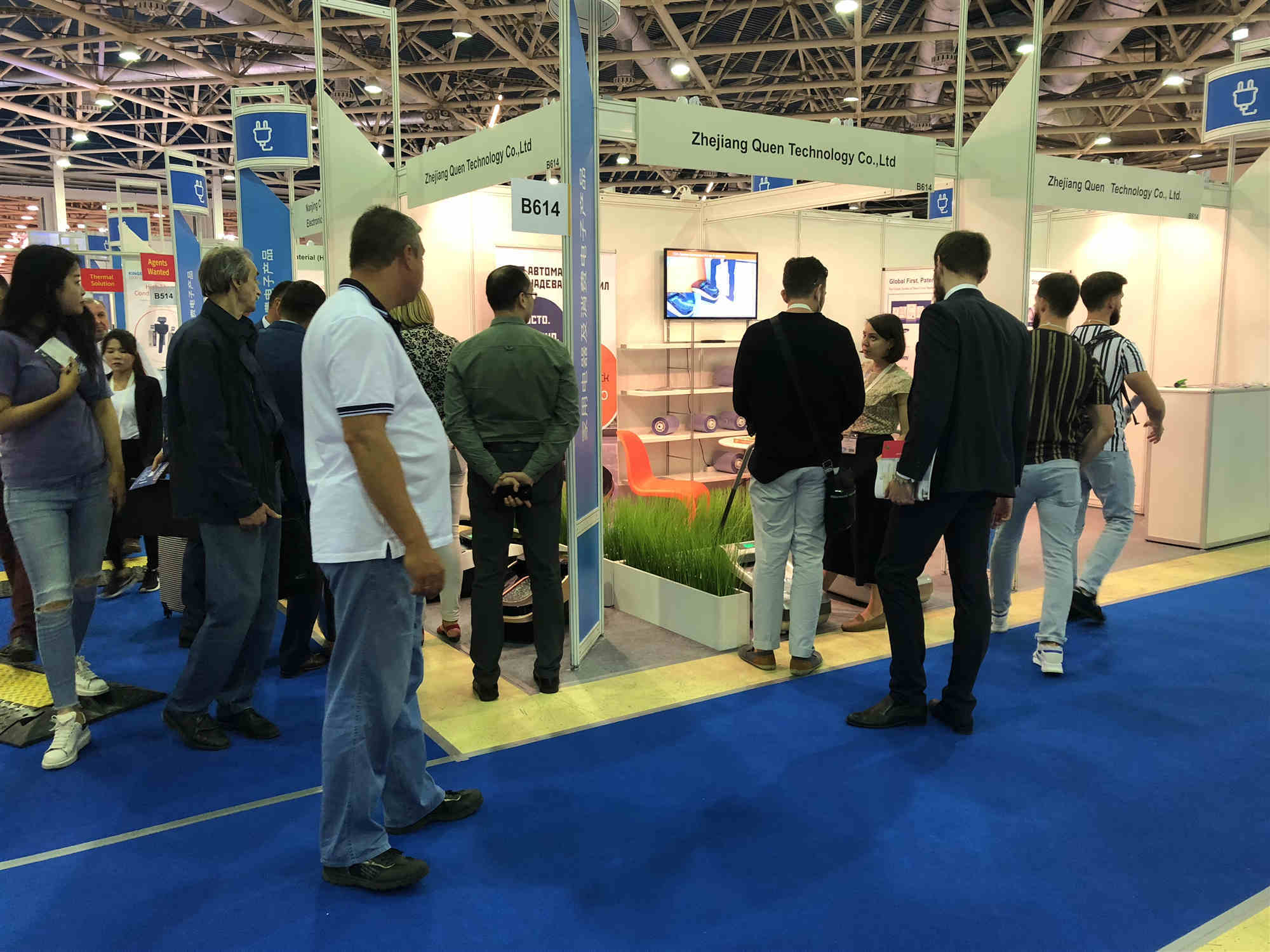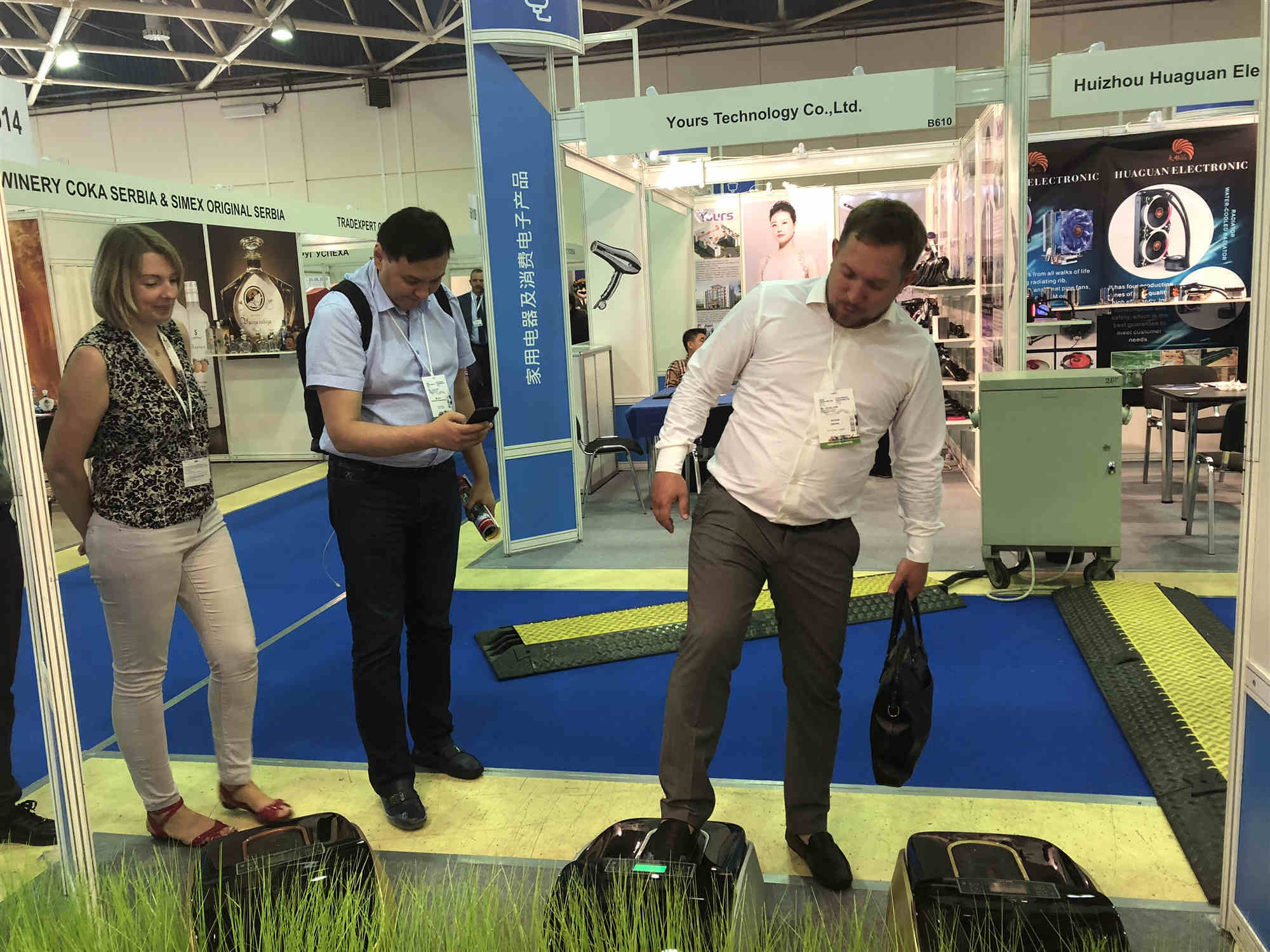 What is Automatic Shoe Cover Dispenser?
QUEN automatic thermal shrinkable shoe cover dispenser is an automatic device

that can make and wear shoe cover at the same time. So users don't have to bend
down and wear the shoe cover by hand, it hands-free.
Besides, it is with high shoe cover capacity, don't need to add shoe cover frequently.
It is very easy to load one roll and after that, it can be used for 500 person-time.
These device it is very helpful for the high-flow traffic areas, can be used for hospital,
clinic, food factory,pharmaceutical factory, chemical factory, cosmetic factory, model
house of real state, spa center, data center, etc. In order to keep the indoor floor clean.