Welcome To Quen
The Unique Manufacturer of Intelligent Thermo Shrinkable Shoe Cover Machine - Zhejiang Quen Technology Co.,Ltd, located in Hangzhou City, Zhejiang Province, China.
The main product of the company - Intelligent Thermo Shrinkable Shoe Cover Machine is an automatic professional appliance to cover film under the shoe by utilizing the thermal shrinkable principle. It aims to achieve anti-bacteria and keeping clean, without stooping down and wearing shoe cover by hand. "Quen" Intelligent Thermo Shrinkable Shoe Cover Machine has been developed since 2003. After thousands of times experiment and improvement, it takes the lead in entering into European market with skilled technology in 2006, and has passed CE certification.
It is widely used in places where is with higher cleanliness requirement like hospital, clinic, lab, dust-free workshop, food factory, hotel, museum, beauty salon, gym, model house and so on.
We welcome customers, business associations and friends from all parts of the world to contact us and seek cooperation.

Avoiding cross-contamination is especially important when SARS sweeps across the globe in 2003.

At that time, our boss- the inventor of the Heat-Shrinkable Shoe Cover Machine, was watching news about SARS. The most common picture appeared was the doctor nurse wearing a white coat with a disposable mask and a hat, wearing a disposable shoe cover. At that time, he is tearing open the heat sealing film of instant noodles, preparing instant noodles, and suddenly he had an inspiration,
if he can apply the heat shrinkable film to the shoe cover, design a shoe cover machine with instant sealing film, how convenient it is. So he concentrated on this development, through thousands of trials, the smart shoe film machine finally went public in 2006.
​
We use Quen as a brand, which is to give the user a queen-like feeling of Queen. Users no need to bend over again, no need to wear a shoe cover by hand, making everything so simple.
Make this shoe cover machine a queen in the shoe cover industry.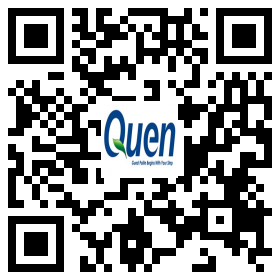 Address:

No.16 Shengdi Road, Xianlin Industrial Zone, Yuhang district, Hangzhou City 311121, Zhejiang Province,China